Live Animal Imaging Unit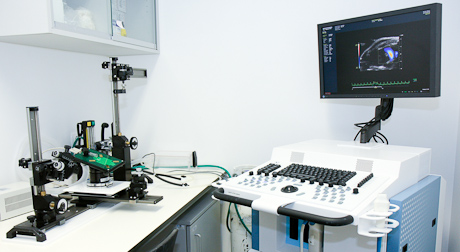 The High Frequency Ultrasound System provides high-resolution imaging of small animal models to visualize anatomical structures and hemodynamic functions in vivo, longitudinally in a non-invasive manner.
The main application areas are: cardiovascular research, cancer research, abdominal imaging, inflammation, reproductive biology, neurobiology, embryonic development, ophthalmology, tissue regeneration and stem cell.
The techniques available are:
2D and 3D anatomical structures visualization and measurements.
Blood flow analysis.
Image-guided injection and biopsies.
Contrast imaging to quantify relative perfusion and study biomarker expression.
VevoStrain analysis software for cardiac research.
 Quality technical support is provided ranging from advice in experimental design to data analysis.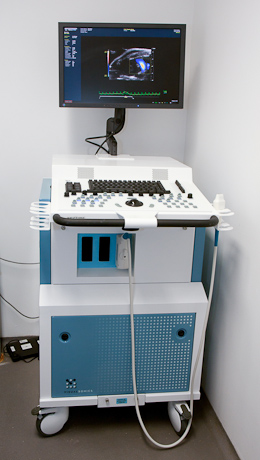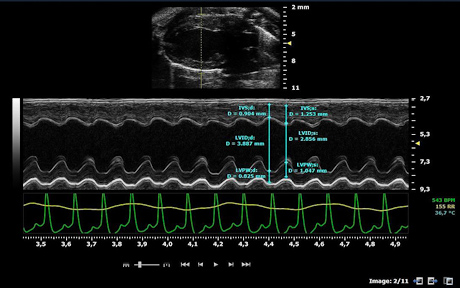 Equipment:
Vevo2100 Imaging System
Vevo Imaging Station
Micro-Injection System
Anesthesia System
MS250 MicroScan Transducer (21 MHz)
MS550D MicroScan Transducer(40 MHz)
Head of Unit:
José A. Belo
Tel: 289 800 040
Technician:
Maurícia Vinhas
Tel: 289 244 492
Location of the Unit: Animal House, Blg I2, Experimental Room
Partilhar